Edwin W. Parkhurst, Jr, FAAHC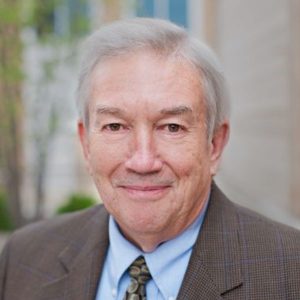 Ed Parkhurst has served as a global executive for more than 40 years in both management and consulting roles. He has advised more than 280 clients in 34 states, providing comprehensive corporate and organizational development advisory services along with thought leadership in the areas of finance, organization, governance, operations, management and regulatory affairs.
Clients value Ed as their "trusted advisor" based on his expertise, integrity, credibility, sage advice and interpersonal skills. Many of have relied on his documented expertise in strategic planning, business planning, performance improvement and facility/space planning on a continuous basis for more than 25 years on multiple projects.   
Parkhurst is skilled in analysis, management and change implementation in a wide variety of settings and assists organizations in achieving their strategic objectives in a cost-efficient and value-added manner. He has advised on more than $9.6 billion of facilities construction. The outcomes of his client engagements are options, recommendations and implementable solutions that provide prioritized direction and practical assistance to meet strategic goals.
Parkhurst is a frequent speaker to professional groups and community meetings on business development challenges. He earned his MBA from the University of Chicago, and in 1999 was the recipient of their Distinguished Alumni Award.
Ed is credentialed in the areas of Strategic Planning and Marketing, Organization and Governance, Operations and Management, Facilities Programming and Planning and Finance, and is a past board member and current fellow of the American Association of Healthcare Consultants.