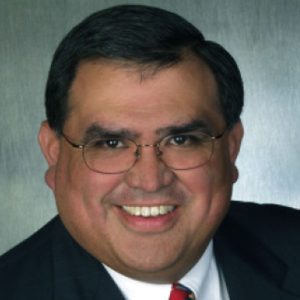 Bob Garcia is a Human Resources and Organizational Capabilities executive that has extensive global work experience. He brings cultural awareness, sensitivity and knowledge to his work with local, regional, national and global companies and understands the multi-cultural impact on communities, organizations and individuals. During his career, Bob has had the privilege of working for United Airlines, Tenneco Packaging, International Truck & Engine Corp., Kohler Co, Alvarez and Marsal Consulting, Gagen MacDonald Consulting, Stanford University and California State University Fullerton.
Garcia brings more 20 years of industry and higher education experience to client engagements in Human Resources, Organizational Effectiveness, Organizational Design, Leadership Development, Talent Management, Training and Executive Coaching. He has expertise in HR Transformation, Integration and Strategic Planning, and designed the Executive Leadership Program for the University of Chicago. Bob has successfully led Human Resources Centers of Excellence, designed and delivered a best-in-class Corporate University, developed a sustaining Talent Management process, designed and delivered Organizational Effectiveness and Leadership Development programs and, as a member of the management team, successfully negotiated a six-year union contract. He is bi-lingual (English/Spanish), and is a knowledgeable and experienced leader whose skills include Global Human Resources, Executive Coaching, Training Design and Delivery, Change Leadership, Organizational Structure, Talent Management, Strategic Staffing, Succession Planning, Strategy Design and Union Negotiations.
With a home base in Chicago, Illinois, Bob has strong commitment to his community and has worked with a number of local and national organizations including: American Management Association – National Training Council; Chief Learning Officer Journal – Business Intelligence Board; College of DuPage Foundation, Board of Trustees; DuPage Metropolitan Family Services, Board of Directors; Hispanic Alliance for Career Enhancement, Board of Directors; Lakeshore Area Business and Education Consortium, Board Chairman.; Training Magazine, Editorial Board.