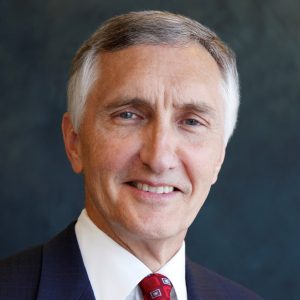 Bill Phillips is a nationally recognized safety and security professional with over 40 years corporate and consulting experience.  His unique background and experience provide him with expertise in all aspects of Risk/Threat Management for organizations and individuals, Continuity of Business/Contingency Planning, Security and Safety Management and Security Convergence.
Phillips partners with clients who are seeking clear, innovative information, solutions and processes for their specific security and safety challenges and needs.
Prior to establishing Security Matrix and New Source Security, Phillips led a global security and safety group for CNA Financial.  While there, he developed one of the first true global universal security access control systems, established and implemented a nationally recognized workplace violence prevention and armed threat response plan as well as a model high-rise evacuation plan.
With the global diversified agricultural company, Continental Grain Co., he led the corporation's response and actions to a major loss, was a key leader in research to prevent grain dust explosions, and built and effective security and safety process for operations in more than 30 countries.
In past consulting, Phillips has assisted international clients to evaluate potential business investments and to deal with compliance regulations, enabled trade and professional associations to provide safety and security information and services.  He serves as a coach and mentor to other professionals and is sought after as an expert by multiple industries as well as attorneys.
A leader and innovator in security and safety, Bill has made presentations to professional, governmental and industry groups, serves on national standard committees, has testified before Congressional committees and government agencies and lectured at universities and colleges.