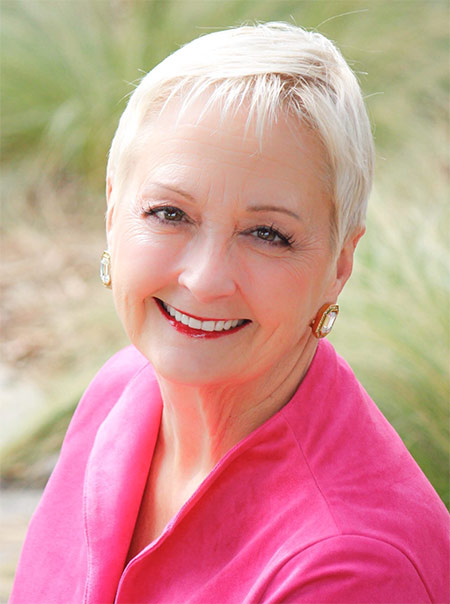 Judy Lane is a Behavioral Sociologist, a licensed educator, a certified Birkman Consultant, a CultureSync Approved Tribal Leader, and has been a senior program leader and executive coach for a global education company. In her private practice, Judy has had the privilege of serving C-Suite executives at eBay, PayPal, Sears, Excelon, Panera Bread, American Express, Carlex, IBM, Dun & Bradstreet and American Airlines.
Judy's professional portfolio includes regional, national and global leadership initiatives on behalf of Fortune 500 corporations, government agencies, not-for-profit associations and privately-held businesses. She has been recognized by the White House, Congress, federal and state agencies and client executives for her leadership work with women in business and entrepreneurial development, and with at-risk youth.


Lane was responsible for launching Dun & Bradstreet's MWBE (minority and women-owned business enterprise) division into the U.S. Hispanic market.  In this role, she developed affinity marketing relationships and member campaign  strategies, negotiated and structured corporate co-marketing promotional partnerships with such companies as IBM, Microsoft, NationsBank, Mastercard, American Airlines, Pitney Bowes and Avis. She also created alliances with national business and professional organizations to provide resources on a grassroots level for the emerging small and home-based business market.  In her role with D&B, Judy also maintained key Congressional and White House relationships and served as liaison on industry-specific committees by appointment of Congress.
Judy's lifelong passion for her Hispanic heritage fueled a personal vision to empower women's business and entrepreneurial achievement.  She founded the Business Women Leadership Foundation, a not-for-profit organization that produced a landmark study on the educational, professional and entrepreneurial accomplishments of Hispanic women in America, and convened a national summit in Washington, D.C. in partnership with the White House, SBA, Congressional lawmakers and corporate partners. The summit was attended by more than 300 delegates from across the country and represented chambers of commerce, professional associations, higher education and business incubators.  Judy built partnerships with IBM, Ameritech, American Airlines, Dun & Bradstreet, NationsBank, Banco Popular, Smith Barney, Allstate and Levi Strauss to underwrite the cost of the campaign. She was recognized by the Euro-American Women's Business Council as one of the world's leading advocates for women's business and entrepreneurial achievement.
"As a partner helping to lead the PriceWaterhouseCoopers Healthcare Advisory Practice (the world's largest healthcare advisory practice), I experience daily the dynamics and pressures of being a high performing global business executive. Performance at this level requires a careful balance of focus on work, one's family, and thoughtful reflection and introspection.

I have worked with some great coach/consultants, but believe that Judy is the best. She has a solid background in business and corporate development that allows her to relate to my professional endeavors. She is also a highly trained Executive Advisor, and brings a love of humanity to our conversations. She has a heart as big as the sky and her listening skills pick up on nuances in my speaking that I didn't realize I had even expressed, but, once examined, are the keys to the kingdom for me.

I would not say that Judy coaches me, nor does she give me advice. As I strive to do in my own leadership, she listens for my core values and then asks questions that have me look newly at issues with which I am dealing. Mostly she has an extraordinary gift of putting her finger on the essence of a disturbance, and smudging its ink to reveal it was along written in invisible pen."

J. Gruen