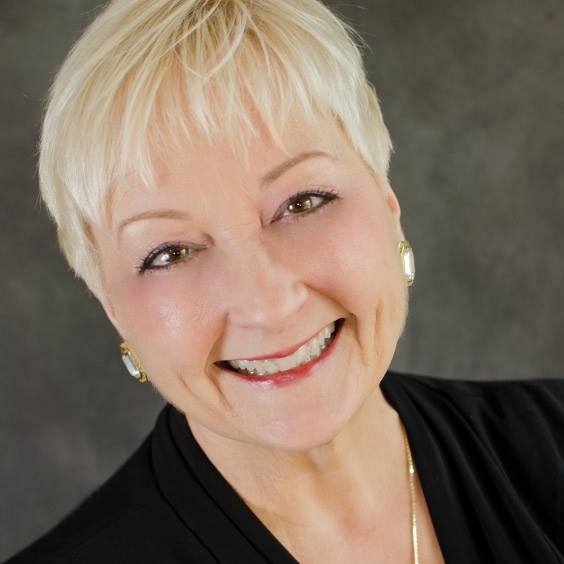 I am a Trusted Senior Advisor and Strategic Consultant to Executive Entrepreneurs and Visionary Leaders. I am not a coach, nor am I a mentor. I have opinions and real-world expertise to offer my clients and colleagues. As a result, they rely on me as an integral part of their ongoing strategic business decision-making process.  I bring clarity to their inquiry as they explore new options, cultivate new thinking, and create new approaches to complex business and professional challenges. I have had the privilege of serving C-Suite executives at eBay, PayPal, Sears, Excelon, Panera Bread, American Express, Carlex, IBM, Dun & Bradstreet and American Airlines.
My professional portfolio includes regional, national and global leadership initiatives on behalf of Fortune 500 corporations, government agencies, not-for-profit associations and privately-held businesses. I have been recognized by the White House, Congress, federal and state agencies and client executives for my leadership work with women in business and entrepreneurial development, and with at-risk youth.

I was responsible for launching Dun & Bradstreet's MWBE (minority and women-owned business enterprise) division into the U.S. Hispanic market.  In this role, I developed affinity marketing relationships and member campaign  strategies, negotiated and structured corporate co-marketing promotional partnerships with such companies as IBM, Microsoft, NationsBank, Mastercard, American Airlines, Pitney Bowes and Avis. I also created alliances with national business and professional organizations to provide resources on a grassroots level for the emerging small and home-based business market.  In my role with D&B, I maintained key Congressional and White House relationships and served as liaison on industry-specific committees by appointment of Congress.
My lifelong passion for my Hispanic heritage fueled a personal vision to empower women's business and entrepreneurial achievement.  I founded the Business Women Leadership Foundation, a not-for-profit organization that produced a landmark study on the educational, professional and entrepreneurial accomplishments of Hispanic women in America, and convened a national summit in Washington, D.C. in partnership with the White House, SBA, Congressional lawmakers and corporate partners. The summit was attended by more than 300 delegates from across the country and represented chambers of commerce, professional associations, higher education and business incubators.  I built partnerships with IBM, Ameritech, American Airlines, Dun & Bradstreet, NationsBank, Banco Popular, Smith Barney, Allstate and Levi Strauss to underwrite the cost of the campaign, and was recognized by the Euro-American Women's Business Council as one of the world's leading advocates for women's business and entrepreneurial achievement.
"As a partner helping to lead the PriceWaterhouseCoopers Healthcare Advisory Practice (the world's largest healthcare advisory practice), I experience daily the dynamics and pressures of being a high performing global business executive. Performance at this level requires a careful balance of focus on work, one's family, and thoughtful reflection and introspection.

I have worked with some great coach/consultants, but believe that Judy is the best. She has a solid background in business and corporate development that allows her to relate to my professional endeavors. She is also a highly trained Executive Advisor, and brings a love of humanity to our conversations. She has a heart as big as the sky and her listening skills pick up on nuances in my speaking that I didn't realize I had even expressed, but, once examined, are the keys to the kingdom for me.

I would not say that Judy coaches me, nor does she give me advice. As I strive to do in my own leadership, she listens for my core values and then asks questions that have me look newly at issues with which I am dealing. Mostly she has an extraordinary gift of putting her finger on the essence of a disturbance, and smudging its ink to reveal it was along written in invisible pen."

J. Gruen
Trusted Advisor and Leadership Consultant to executives in global enterprises, advising on individual motivation and performance, corporate education and training programs and people performance solutions. Managed regional staff and field operations units of over 50 leaders and 200 volunteers. Budget responsibility including cash flow forecasting and development of key revenue strategies. Managed cross-functional teams including Human Resources, Legal, Accounting, Facilities Management, Marketing, Public Affairs and Program Development/Delivery. Revitalized communications and branding initiatives, transformed marketing methodologies and communication strategies. Successfully wrote, proposed and managed major funding initiatives. Led turn-around in two operating regions from a 4-year running loss to a 10% annual increase in revenue for three years running. Launched key initiatives in Mexico, Australia, Canada and Latin America.

Revitalized a 100+ year old fraternal life insurance organization serving 29,000 members in 13 states. Rebranded company, transformed marketing methodologies and communication strategies, and reorganized executive team. In 5 years, the company went from $50 million to more than $100 million in assets, increased single premium income by 67% and turned around member loss to member increase.

Responsible for corporate strategy, methodology and implementation of an integrated marketing and sales plan for a $60 million privately-held corporation, reporting directly to the President and CEO. Generated more than $20 million in new business presentation opportunities within 1 year.

Created million-dollar co-marketing relationships for Dun & Bradstreet to roll-out a national product/service campaign targeting small businesses in the U.S. Partners included IBM, Bank of America, Pitney Bowes, Avis, MBNA Bank and national business associations.

Founded a not-for-profit educational foundation and created branding strategy that resulted in successful funding on a first-year basis with corporate resource partners IBM, American Airlines, Smith Barney, Met Life, Levi Strauss, NationsBank, Dun & Bradstreet and Avis. Created and managed alliance partnerships to gather data, share information and pool resources with a national network of media, corporations, education, government, industry and public policy "think-tanks."

Developed, organized, marketed and produced a national summit in Washington, D.C., with more than 300 delegates participating, as well as members of Congress, federal agencies and representatives of the White House.

Co-chaired a global women 's business summit in Athens, Greece attended by representatives of more than 20 countries.

Lobbied in Washington, D.C., representing more than eight million women in America. Created affinity marketing relationships and funding partnerships with AT&T, MCI, American Airlines, Avis, Airfone, Ameritech, Mastercard, KPMG Peat Marwick, Smith Barney, Dun & Bradstreet, Bank of America and NASDAQ. Liaison between key members of Congress, Small Business Administration, Department of Commerce & Community Affairs, and the White House Office of Women's Business Ownership.