Dr. Annmarie Leyden, Ed. D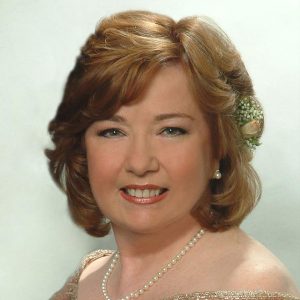 During the days and weeks immediately following the 9/11 terrorist attack on New York City, Dr Leyden was instrumental in leading NYC through one of the gravest moments in U.S. History. She rushed back from the airport at the time of the attack, called together civic and pastoral leaders, and provided ongoing workshops and support for these leaders as they served the citizens of New York during days and weeks after the disaster.
Dr. Annemarie Leyden is the retired Chief of Learning Resources at the United States Department of Veterans Affairs, New York Harbor Healthcare System. She was responsible for a wide range of educational programs for general and critical care staff, residents, medical students and veteran patients. She also coordinated affiliation agreements for student experiences with over 110 institutions of higher learning and two medical schools, SUNY Downstate and NYU College of Medicine.
Dr. Leyden devoted her professional career to serving the veterans of the United States of America. She began her VA career after graduating from Molloy. Her responsibilities included assisting with reconstructive procedures for returning Vietnam Veterans. Annmarie has had many professional opportunities to contribute to the clinical, education and research mission of the Department of Veterans Affairs.
Dr. Leyden has also contributed to many community service projects and served as Regional Faculty for The American Heart Association in New York City. In 1991, at the request of the New York City Fire Commissioner, she developed the pilot program for training the NYC Fire Department as emergency first responders. As a result, over 100 lives were saved during cardiac emergencies in the first year of the program. In 2002, Dr Leyden received an award from the President of The American Heart Association for her leadership role in strengthening the AHA Chain of Survival.
Dr. Leyden is known nationally and internationally for her visionary leadership in developing life-changing programs and initiatives. She has been recognized by the Center for Disease Control and the National Institute of Occupational Safety and Health, where she holds appointments as expert advisor. She also has served as an expert advisor to the American Nurses Association and has conducted workshops around the U.S.
Dr Leyden has served as an Assistant Professor at Malloy, and held a faculty appointment as Expert Advisor to the faculty of the College of Nursing at New York University.
Dr. Leyden earned the degrees of Doctor of Education from Columbia University, Master of Arts from New York University, and Bachelor of Science in Nursing from Molloy College.