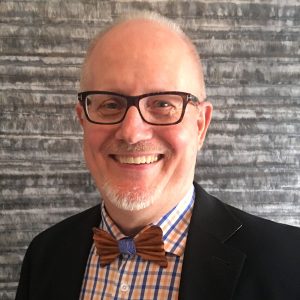 Dr. Loren Murfield is a multi-layer thinker that challenges leaders to create disruptive opportunities. His portfolio includes working with individual and organization decision-makers to sense and seize breakthrough opportunities that disrupt the "status quo" and "business as usual."
Dr. Loren is known for his ability to ask the pertinent question that leads to the desired solution.
As a university professor, his attention to future market trends fostered graduate and undergraduate courses in Leadership, Communications and Political Science.
As Department Chair of Communication Studies at Eastern University, ( St Davids, PA), Murfield redesigned the undergraduate curriculum, bringing it national standards, while creating courses in Conflict Management, Communication Theory, Political Communication, Gender Communication and Non-verbal Communication. At the Sage Colleges, he taught both MBA and undergraduate courses. Murfield also designed and delivered courses in Negotiation and Self-Leadership at the Graduate Leadership Program at Roger Williams College.
Dr. Murfield has written 12 books focusing on the topics of business, leadership, self-improvement, core values, leadership legacy, politics and the emotional power of language. Within each of the books, he details disruption within the organization and how it can be utilized to deliver the ultimate performance, production and profits.
Co-Authored "10 Minutes of Insanity" with the 1972 Heisman Trophy winner Johnny Rodgers. More than a stereotypical celebrity memoir, the book lays down the principles of teambuilding and organizational success.
"Chevettes to Corvettes: Unleashing the Ultimate Small Business" plays off a powerful dichotomy that determines mediocrity or ultimate success.
"The Black Book of Making More Money in Tough Times" challenges leaders in corporate, small business and not-for-profits to shift paradigms to best anticipate market opportunities.
"Now What? Seizing New Opportunities When You Need Them Most" details a process for identifying the best opportunities in the midst of turmoil.
"The R.O.I. of Compassion" details how compassion is the best business practice by working together with employees to help alleviate their pain suffered from personal trauma outside the workplace.
Murfield has also developed a number of courses through his own online leadership training platform, PWR (Power) University. A few of the courses are "Leveraging Leadership Power," "Becoming a Disruptive Leader" "Building a Breakthrough Business," and "Utilizing Diversity through Human Resources."
Dr. Murfield earned his PhD in Communication and Culture from the University of Nebraska – Lincoln; his MA in Speech Communication from South Dakota State University. An accomplished and articulate public speaker, Loren also served as Dean of the Speakers Academy for the Central Florida Chapter of the National Speakers Association. He has served on numerous boards and organizations.